Are you Looking for the Best WordPress SEO Plugin but feel overwhelmed seeing thousands of SEO plugin in the WordPress directory?
If you search for SEO Plugin in WordPress directory, You'll find 3587 items. That's a massive amount of SEO plugin. So how can you discover the best SEO plugin?
So in this article, We feature the Best WordPress SEO Plugin that helps you do all kinds of SEO stuff such as On-page SEO, Off-page SEO, site audit, redirection, and more.
Keep in mind that you don't have to use all the SEO plugin we featured in this post. Choose 2 or 3 plugins that best for you.
With that said, let's dive into the real meat.
#1. RankMath SEO plugin – Best WordPress SEO Plugin
When it comes to the SEO plugin, The RankMath SEO plugin is our number one choice. Even we use this plugin on our website. It's a free plugin, and you can get many useful features. It's a relatively new plugin, but It is already using over 200000 WordPress users.
See the features below and find out why it is the best SEO plugin in WordPress
Very easy to use Setup wizard. It configures itself. You just need to follow the plugin, and you will be done.
It allows you to optimize unlimited keywords. Unlike other SEO plugins, Rankmath will enable you to add five focus keywords by default. But if you want, You can use unlimited keyword by add filters
It integrates with google Schema markup. You can configure google schema markup, aka rich snippets very easily with Rankmath SEO plugin. It supports more than ten rich snippets types
You can integrate google search console with rank math so you can see search console data from WordPress Dashboard
There are a lot of features you can find from this plugin such as Google keyword ranking tracking, integrated with LSI keyword tool,
You also get Advanced SEO analysis Tools, 34 detailed SEO tests, Redirection manager, Local business SEO, SEO optimized breadcrumbs, 404 monitors, and many more.
#2. Yoast SEO – One Of The Best SEO plugins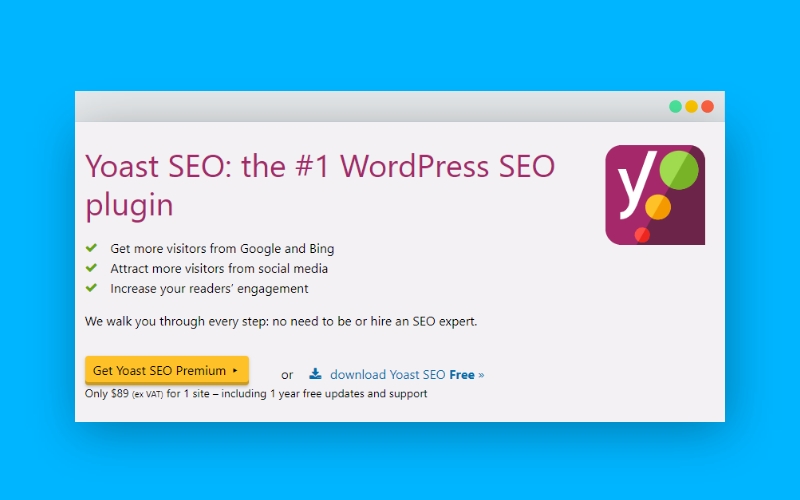 Yoast SEO is the most popular SEO plugin that has helped over five million people worldwide. Yoast does everything in its capability. Unlike Rankmath, it is a premium SEO plugin. You can extend the feature using their PRO plan. Yoast SEO has a dedicated team of developers, tester architects, and SEO experts.
#Features
Create an XML sitemaps with some simple click
You can verify your site to all the webmaster tools
You can create Title and Meta description template
You can optimize your AMP page
It automatically set the Canonical URL to avoid duplicate content
This all is site-wide stuff. What about on-page SEO? Yoast adds meta box all of your pages and posts so you can optimize all of your pages and posts.
#3. All in One SEO Pack
Like Rankmath and Yoast SEO, the all in One SEO Pack has a lot of the same functionality. It has over 2 million users in the WordPress directory, and it is updated very frequently.
It is easy to set up, and anyone can use it. It also has API for developers.
#Features
You can edit the robot.text From this plugin
You can block bad bots including referral spam
It Support XML SItemap, Image XML sitemaps,RSS Sitemap
It also supports AMP, Google analytics, Schema.org
It allows you to do Advanced Canonical URLs and many more
#4. The SEO Framework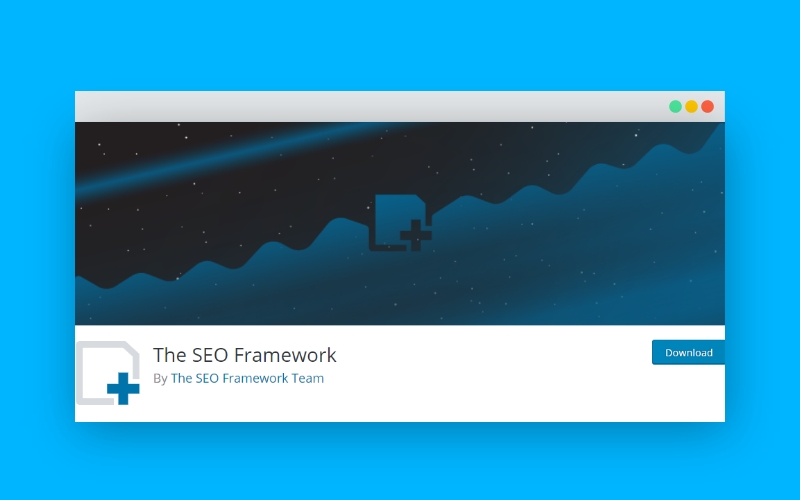 Like other plugins, THe SEO Framework does the same thing. It's easy to get started. Just install this plugin, and you are set to go.
#Features:
1. It makes meta tag automatically in any language
2. It creates a beautiful overview
3. This plugin does all the things that all in SEO pack doing
#5. Broken link checker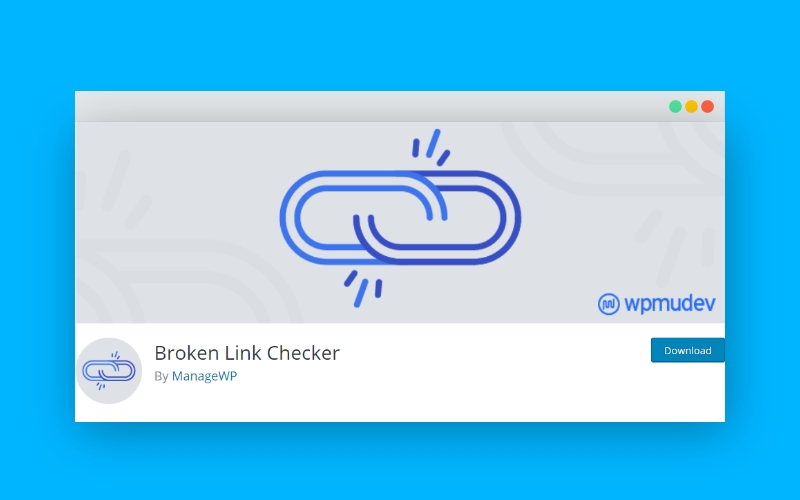 The broken link checker helps you find broken links on your website, both internal or external. If it finds any broken link, It tells you the HTTP status code.
This plugin runs on the background, so it continuously searches for broken links. It alerts you when it finds any broken links via email.
The best feature of this plugin is you can fix broken links a couple of clicks even if it suggests a replacement of this link.
But it also has a downside. It continuously runs in the background that uses a lot of bandwidth. We don't recommend this SEO plugin if you have super cheap shared hosting.
#6. Autoptimize
Autoptimize helps you speed up your website to Compress, minify HTML, Javascript, and CSS.
It integrates with short pixels to optimize and convert images into WebP format. There are also lazy loading features to help you speed up your website even further. It allows you to optimize google fonts.
We also use this plugin to speed up our website, and it helps a lot.
#7. Really Simple SSL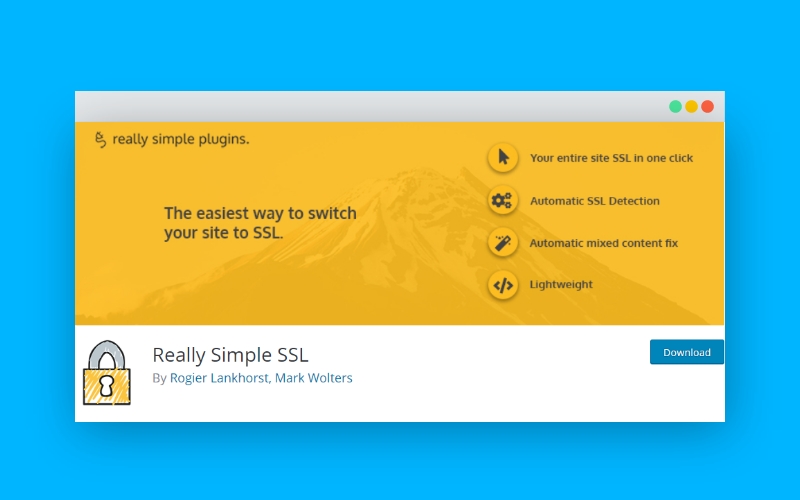 Google said that HTPPS is one of important ranking factor. So it's essential to have SSL in 2020.
Some services give you free SSL. But installing SSL is not the only thing you need to do. After Installing SSL service, You need to redirect the HTTP version to the https version.
That's what a Really Simple SSL is doing. You just need to install this plugin Check the box in the settings and you are done.
Final Thoughts
WordPress SEO is essential when it comes to ranking your site on the search engine. These days, You can do all the advanced SEO with this plugin. There was a time when people do SEO with coding. They need to do all the things manually.
Rankmath, Yoast, and all in SEO are the same kind of plugins. We recommend using one of those that suitable for your needs but don't use this plugin conjointly. It slaughters your SEO.
Now, I would like to listen to you. Which plugin you decide to use on your WordPress site. Is it RankMath or Yoast?
And if you have any questions regarding the Best WordPress SEO plugin, Feel free to comment below, I am ready for you to answer your question.
If you like this post, please share this post on your timeline. We always appreciate your support.
MORE ARTICLE
 7 Best WordPress Analytics Plugin (2020) 
 9 Best WordPress Backup Plugins (2020) 
 How to Create a WordPress Website For Beginners