Do you know that 46% of people say the thing they hate the most about browsing the web is waiting for pages to load? The conversion rate drops by 7% when load times are delayed by 100 milliseconds.
As a result, page speed is essential, and you want to boost it as much as possible. So you're searching for the best caching plugins to help you improve the speed of your website even more.
It's not a problem.In this post, I'll test the best caching plugins so that you can figure out which one is right for you. But before we get into the root of the matter, let's take a quick look at what a caching plugin is and why it's important for your website.
What is Cache?
The cache is a collection of data that is stored immediately for fast access when needed. We cached data in the hard disk on our local computer, and when the information is required, it is displayed after performing various processes.
Caching works by processing frequently requested data and storing it in temporary memory. As a result, computers can easily access the file when it is needed.
The same things happen in WordPress. Each time a visitor visits your website, WordPress fetches data from the database. So here it comes to caching plugin when visitors first visit your site, Caching plugin saves the data. Then again, the viewer visits your website, WordPress does not fetch the data from the database from temporary memory that is what the cache plugin collected.

Caching helps you to skip several measures on your WordPress account. Instead of collecting data from a database, your caching plugin creates a copy of the website after the first load and then serves the cached version to your user every time.
Why is Caching Important?
It lessens the load time on your WordPress hosting servers and makes your website run a lot quicker. Your website's speed and performance will increase if you set up your cache carefully.Websites that load faster boost the user experience, increase conversions, and enable users to visit more pages. It eventually raises the number of people who visit your website.
The speed of a website is a significant ranking factor. If you make your website quicker, Google will pay attention to it and offer you an advantage in terms of ranking. Mr. Google will still ignore you if your site is slow to load, regardless of how great your content is.
#1. W3 Total Cache- Best Caching plugins
W3 Total Cache is one of the best free caching plugins for WordPress. It installed over 1 million WordPress users, and developers frequently update it. It is compatible with shared, virtual private, and dedicated servers. It supports AMP and SSL.

Features Of W3 Total Cache
Minification
Opcode cache
Database cache
Object cache
Browser cache
Check out the W3 Total Cache plugin if you want to dramatically increase the performance of your website. As I previously mentioned, I checked all of the Cache plugins and picked the best. I decided to test all of the cache plugins on one of our websites, and we'll see what happens.
Here is my website result without using any cache plugin in GTmetrix tools (I will be testing all the cache plugin with GTmetrix).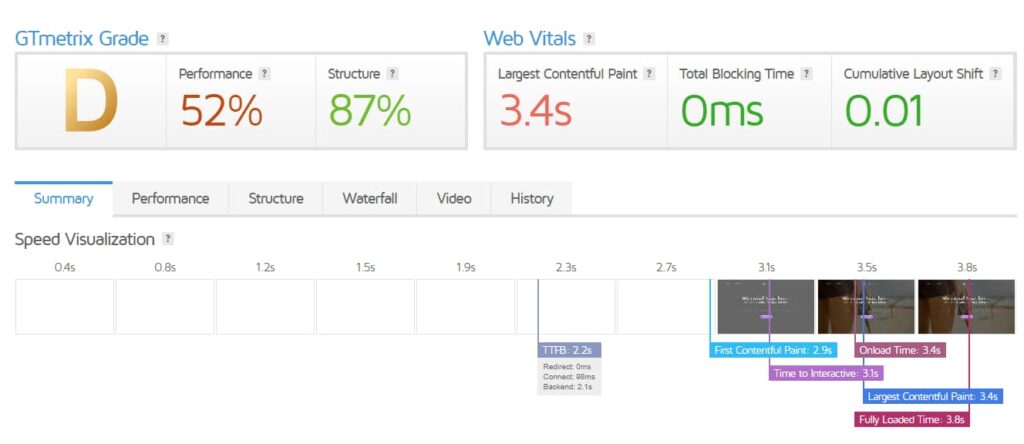 As you can see, the Performace score Is52%, and the fully loaded time is 3.8 sec. So now, let's see the load time after installing the w3 total cache.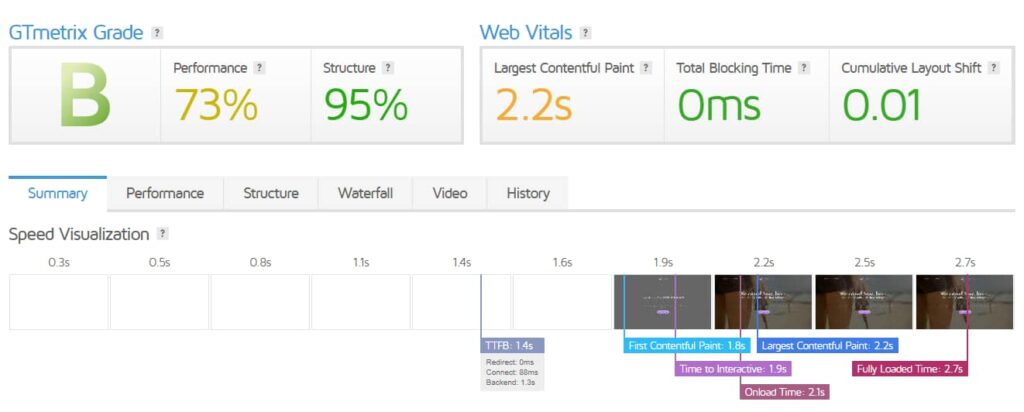 So it reduces almost 1.1 seconds of load time and increases the Performance to 73%. We can also see the Improvement of LCP. It's not a significant reduction because I have just installed this plugin and tasted it. If I optimized the settings of these plugins, I might get better results.
Anyway, I will do the same things for all of the plugins that I will feature in this post.
#2. WP Super Cache- Best Caching plugins
WP Super Cache is another free WordPress caching plugin that made our list due to its success and positive user feedback.
It has more than 2 million active installations and receives regular updates.
Features:
Page caching
Content Delivery Network (CDN) integration is simple.
Cache preloading functionality
Browser caching
It's useful when the website is overburdened with visitors.
This sort of situation is managed very well by the plugin.
This plugin provides cache in three different ways. If you don't want to play with PHP, use super cache static files, which is the recommended method of using this plugin.
You can remove a list of old cache files to speed up your website even further. There is no precise value for the expiry time, but 1800 seconds is a decent starting point. Let's take a look at how long it takes for WP Super Cache to load after it's been installed.

Load time: 2.5 S
Time reduced: 1.3 S
Largest Contentful Paint (LCP): 933ms 
The best part about this plugin is that it incredibly reduces the LCP after enabling the plugin.
#3. WP faster Cache- Best Caching plugins
Beginners who are just getting started with WordPress can use WP faster Cache. It operates in the same way as other plugins, but with fewer options. It is regularly updated, and users have given it a 4.8 out of 5-star rating in the WordPress plugin directory. It has over a hundred thousand active installations.

Features
When a post or a page is published, cache files are automatically deleted.
GZIP compression
For mobile devices and logged-in users, it offers Enable and disables cache option.
Code minification
If you're just getting started, the free version will satisfy, but once your site starts gaying visitors, you can upgrade to their paid versions. There are several extra features in the premium models, such as Minify CSS Plus Mobile Cache, Minify HTML Plus, Widget Cache, Database Cleanup, and so on. Widget Cache, Database Cleanup, Minify JS, Combine JS Plus, Defer Javascript, and other tools are also accessible.
Now let's see the load time after installing.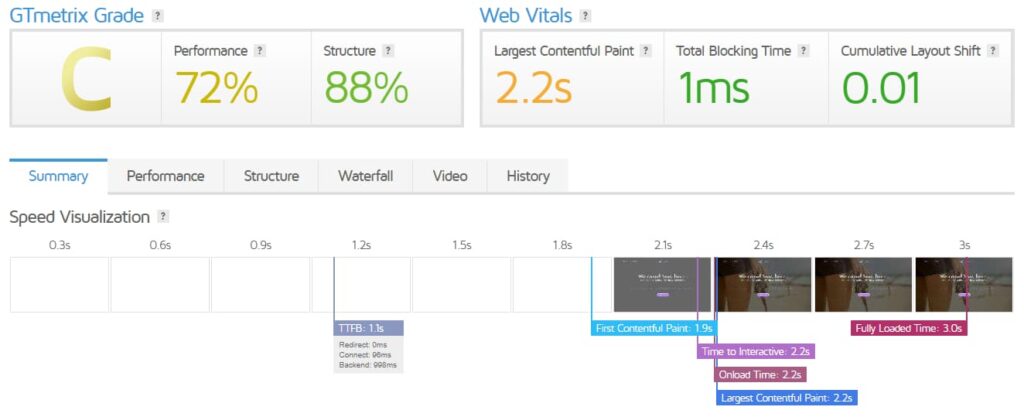 Load time: 3.0 S
Time reduced: 0.8
Largest Contentful Paint (LCP): 2.2 S 
#4. Comet Cache
Comet Cache is like many other plugins, but this plugin fully plugged and played the system. All you have to do is to install and activate this plugin.
Features
URI exclusion patterns
Caching for 404 request
WP-CLI Compatibility
Static CDN Filters
Server Load Monitoring
If you're like me who don't like hassles then you can start using this
The user rating for Comet cache is 4.5+ out of 5, which is surprising given the plugin's popularity. If you want to further configure your WordPress caching, you can upgrade to their pro versions, which have all of the advanced features. It was just $39 to pay.
Now let's see the load time after installing.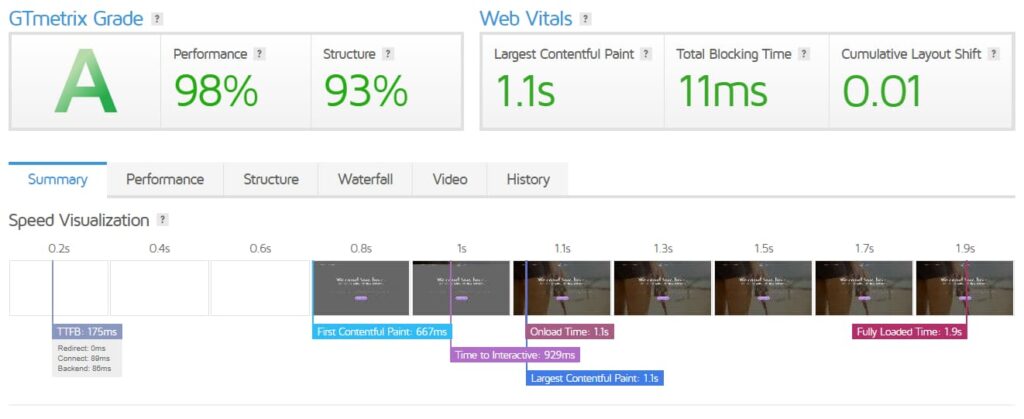 Load time: 1.9 S
Time reduced: 1.9
Largest Contentful Paint (LCP): 1.1 S 
Wrapping it up
If you want a fast website, caching is essential. I hope this guide has helped you find the best Cache plugins, whether they are free or paid.
Now I would like to know which Cache plugin you will decide to use on your website. Please let me know in the comments section below.
Alternatively, if you have any questions, please leave them in the comments section.