Looking for the Best WordPress Themes For Personal Branding?. But didn't get any good themes that reflected your personality. Don't worry, I'll help you to choose the best WordPress themes for personal branding. Let's start with a few words about personal branding. You can skip to the comparison section if you already know what branding is and what it can do for you.
What is personal branding?
The term "personal branding" has been used for years, so it's not exactly new. But if you're new to the concept, it can be hard to understand what it means. Essentially, The goal is to get others to recognize your value and then embrace and promote you. The idea is to develop and communicate a strong, consistent personal brand that others will identify. It's more modern, and in some cases, more effective.
Some good reasons for using personal branding
Personal branding is much more than just creating your own personal website, although that's a great place to start. The purpose of personal branding is to market yourself to other people to market you to other people. That's a little round-about, but when you think about it, personal branding is just about marketing yourself to other people so that they can market you to other people.
Before marketing yourself first, make sure to make your portfolio so that people can know more about you online. You should well aware of your first impressions count. That's why you have to make your portfolio or personal branding website very eyecatching, good-looking, and informative because First Impression is the Last Impression.
How to Make a Cool Personal Branding website?
Personal branding is the act of creating a personalized image for yourself that people will recognize and associate with you. (For example, you might think of yourself as a "rocket scientist" or "chef"). A personal brand is something that sets you apart from other people in your field and is what makes you unique.
If you are a non-techy person, I recommend using a beautiful theme to make your personal branding/portfolio website. Using a theme to WordPress is the best way to make your site quickly. In this post, I will discuss with you about 7 best WordPress themes for personal branding.
7 best WordPress themes for personal branding
Astra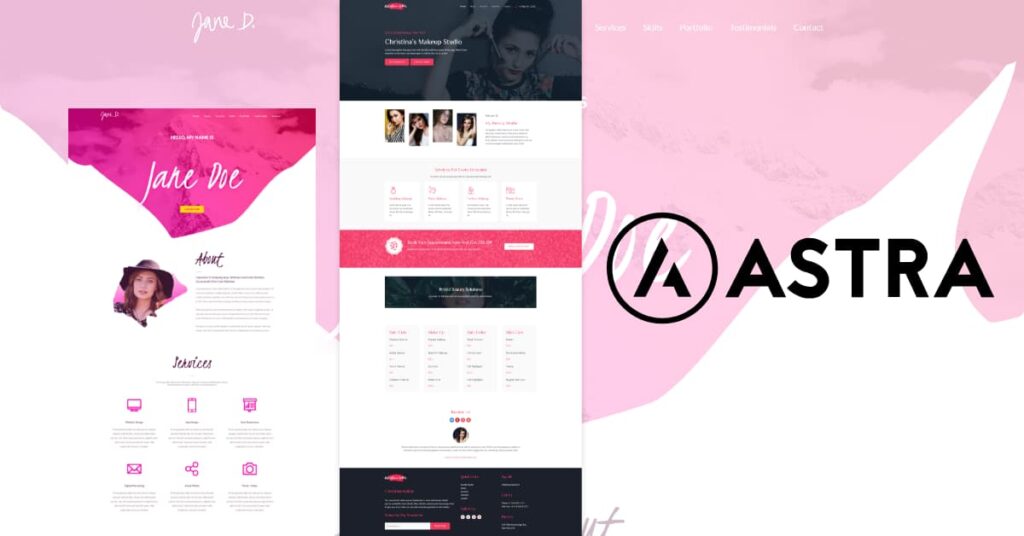 Astra is the top choice of the Best WordPress Themes For Personal Branding List. Astra is simply the best WordPress theme on the market today. If you are looking for a simple, flexible, and beautiful theme, then Astra should be the 1st selection for you. Astra comes with many features, like fast, easy, and simple to use.
That's why Astra becomes more famous day by day. It allows you to change the style using a variety of choices in the WordPress Customizer. There's no need to know how to code! You can use demos to make your design fast from the library of starter templates.
It comes with a Free and a Premium version. On the Premium version, you will get all the Astra pro features and 100+ Starter Templates. Astra is developed for speed. It is the smallest and lightest theme on the market with an outstanding performance. You can choose Astra for the best WordPress themes for personal branding without any stress.
Kadence
Kadence is the 2nd choice of the Best WordPress Themes For Personal Branding list. Kadence allows you to showcase your work in the best possible way, with your own unique style. Kadence is 100% responsive and retina-ready, so your photos will look stunning on any device – big screens, laptops, tablets, and phones. Kadence is undoubtedly one of the best themes ever made for WordPress,
Here are just a few reasons why:
It's fast and easy to use, and the powerful options make it flexible to suit any layout or design preference with just a few clicks. It's no surprise that this theme is becoming increasingly common among our community of course creators, coaches, business owners, colleges, and WordPress experts.
It has many features that definitely blow someone's mind. It is one of the themes which is properly SEO Optimized. There are also a pro and a free version available. For more opportunities, you must go with the pro version. You can also find many pre-made templates. You can easily make a sexy-looking personal branding website for yourself.
GeneratePress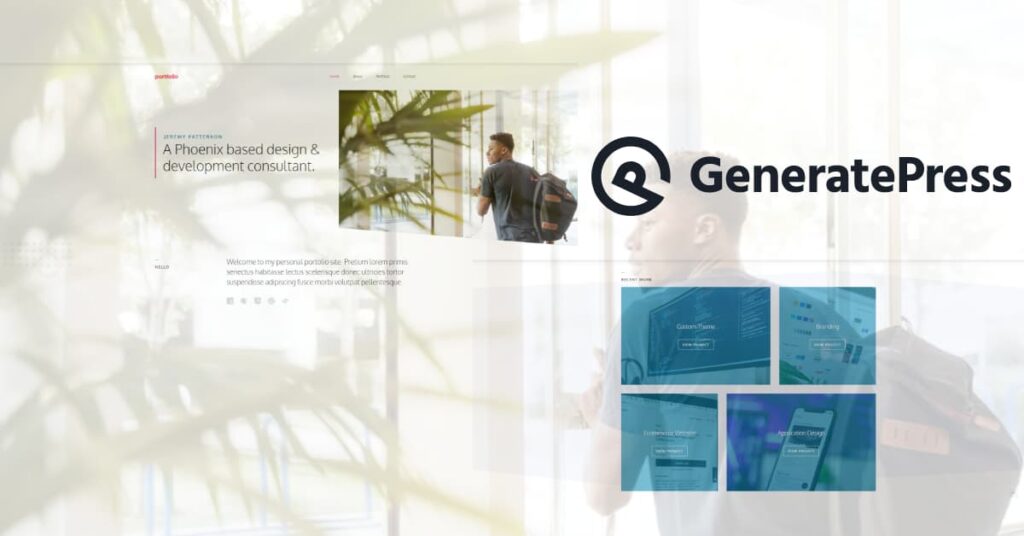 GeneratePress is the 3rd choice of the Best WordPress Themes For Personal Branding List. We keep GeneratePress on number three but believe me, GeneratePress is also one of the best themes. Why is the GeneratePress theme also best? As a WordPress theme, the GeneratePress theme is one of the best native WordPress themes you can find in the WordPress themes directory.
This is because the GeneratePress theme is well-designed, easy to use, SEO friendly, lightweight, and fully responsive. All of these aspects combined make the GeneratePress theme one of the best WordPress themes available on the market.
GeneratePress is a minimalist WordPress theme that has all the features you would ever need to build a professional-looking website.GeberatePress also provides a free plan. But for more features, I recommend you go for the Premium version.
You can also find many pre-made sites from their Site Library. You can make a personal branding website with GeneratePress also. They are providing you premade template. You can easily import those and start customization.
Werkstatt – Creative Portfolio WordPress Theme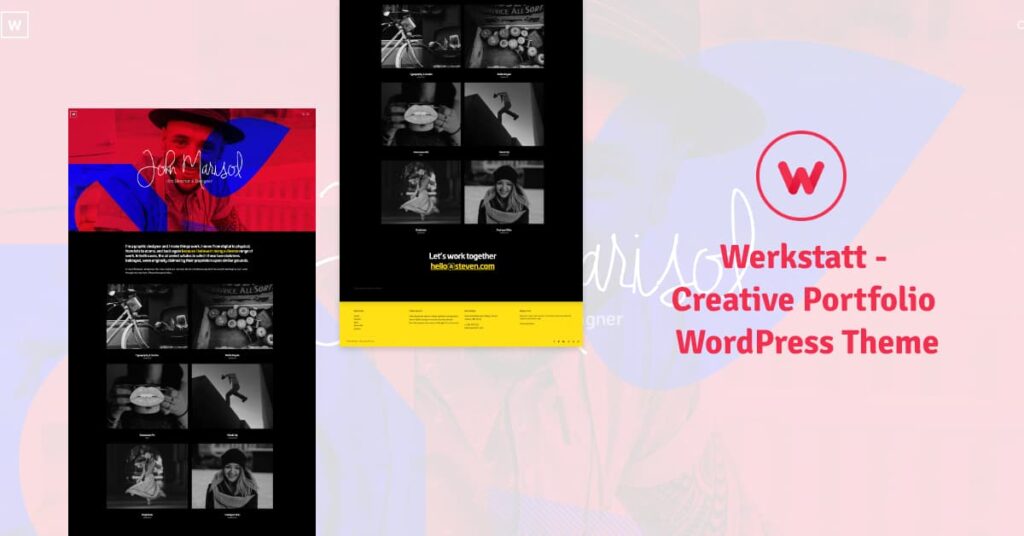 Werkstatt – is the 4th choice of the 7 Best WordPress Themes For Personal Branding list. It's a premium theme that you can found on ThemeForest.One of the best themes on Themeforest. A team that works for perfection and improvement in every aspect.
It is really clean, not complicated, simple to use, and most importantly, extremely elegant and timeless. It is a perfect theme for anyone's portfolio, with customization options to make it unique, good-looking, and simple. It can host the video background from an external source. It provides more the 30+ premade templates that you can easily use for making your personal branding. And those designs are also well looked at and unique.
Leverage – Creative Agency & Portfolio WordPress Theme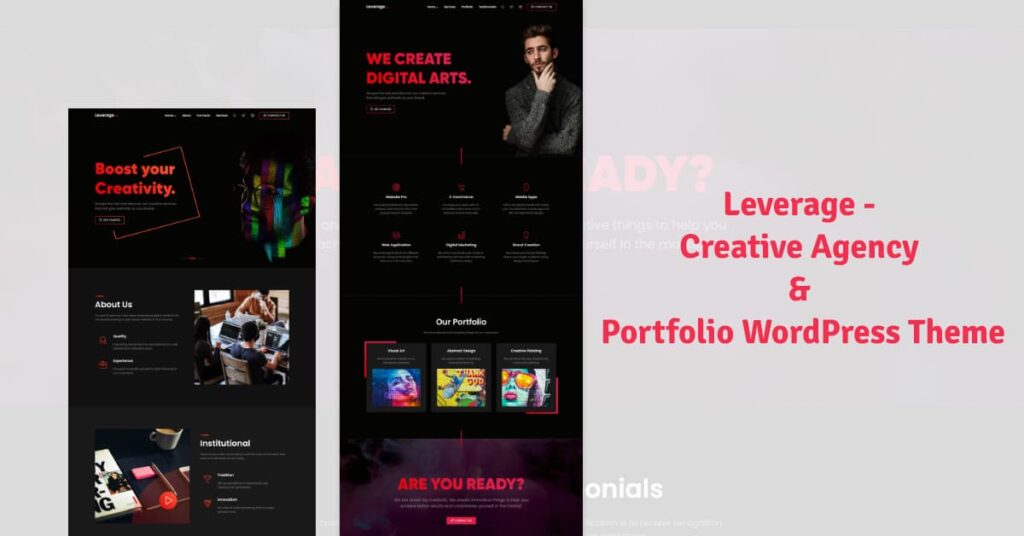 Leverage – is the 5th choice of the 7 Best WordPress Themes For Personal Branding list. Leverage is an authentic and innovative WordPress Theme. It is surely one of the unique themes ever created to build to the smallest detail with a focus on usability and performance.
The name Leverage means growth and prosperity in business. They chose this name to show how eager they are to assist businesses in growing and improving their performance. It can be used to create a fantastic website for an agency, digital product, or just as an online portfolio.
The theme is responsive and looks fantastic on all devices. This theme includes a parallax section and many other unique features. It has around 10 Portfolio Pre-built Websites. With only one click, you can import the sites you want to use for your personal branding website.
Skylab – Responsive Creative Portfolio WordPress Theme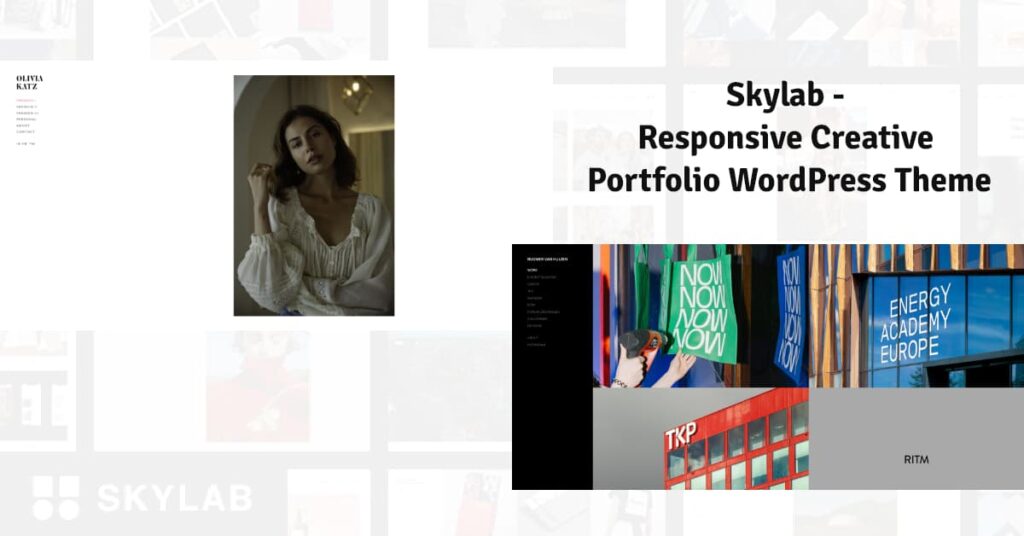 6th chosen theme for the 7 Best WordPress Themes For Personal Branding list. Skylab is a responsive, creative portfolio WordPress theme. It has a simple and neat design with a lot of room to showcase your work and creativity. It is a creative portfolio WordPress theme for personal branding and small creative businesses. It's packed with flexible options to create your own portfolio that will stand out. If you like their demo, then it can be a good choice for you.
Mental — Art & Portfolio WordPress Theme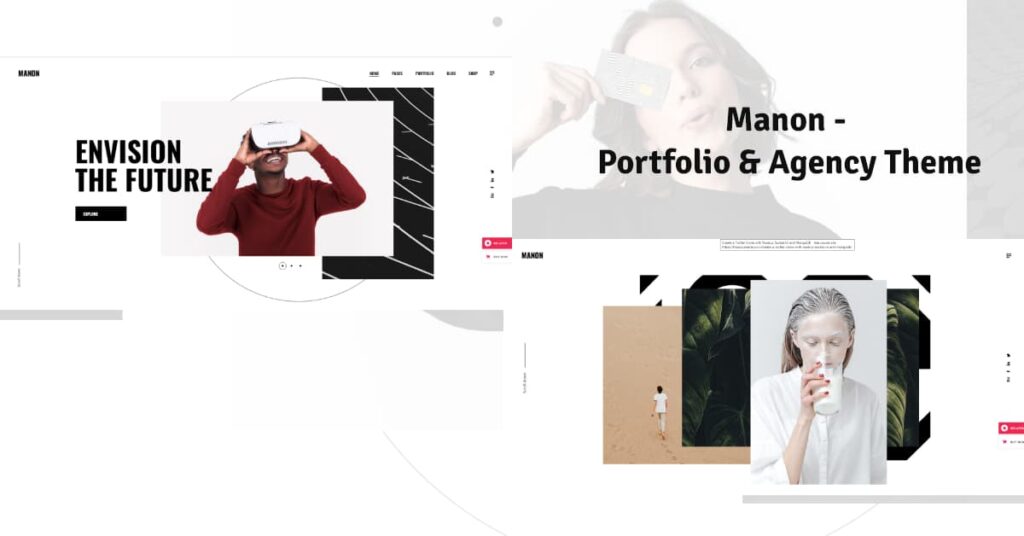 Manon is a simple and responsive WordPress portfolio theme for creatives. It is the 7th choice of the Best WordPress Themes For Personal Branding list list. It has a clean and minimalistic design that will make your work stand out. It will showcase your artwork and a blog page in a different way, and it's esthetically minimal and user-friendly.
I will say that Manon is designed for creatives who want to showcase their work elegantly and powerfully. It's flexible and comes with a variety of page templates allowing you to create a unique and beautiful website for yourself or your clients.
You can use WPBakery Page Builder and Elementor page builder to edit your page. If you like Mental's design, it can be your choice to build your personal branding website.
Our Recommendation
I think you finally realize why you should get a portfolio website based on the discussion above. We've also covered some interesting themes that you can use to build your portfolio website. It's now time to tell you about our recommendation.
To begin, I'd like to clarify that all of the themes are suitable for a personal branding website. All of them come highly recommended.
However, GeneratePress and Astra are our top two picks. If you are a techie who enjoys coding, you can certainly use GeneratePress.And if you are a non-techy person then you can go with the Astra. It one of the lightweight themes. For better SEO ranking you can go with Astra.
Read More;
Best Church Themes For The Year 2021
How to change domain name on WordPress in a Quick Way (2021)