You've come to the right place if you're looking for a comparison between Webflow vs WordPress. Let me tell you something: We've created a game with two players: WordPress and Webflow. We'll evaluate their advantages and choose the winner. So, before we get started, let's review the basics.
Note that this is a comparison between Webflow and self-hosted WordPress.org (not Webflow vs WordPress.com).
What is WordPress?
WordPress is a free, open-source content management system that runs the majority of the internet's websites. Matt Mullenweg and Mike Little founded WordPress in 2003. It's well-known for being simple to use while also being strong enough to handle any type of website. WordPress offers more than 60 million active installs and over 100,000 plugins to fulfill your needs. The strength of this program is its community because thousands of people of developers working actively to improve it!
What is Webflow?
Webflow is a web design platform that allows you to create responsive websites without coding. With Webflow, you can use their intuitive interface to drag and drop elements onto the page until it looks exactly how you want it. You can also customize things like colors, fonts, animations, etc., with just a few clicks of your mouse. If you're looking for an easier way to build professional-looking sites on the web without code then Webflow is perfect for you!
Now let's figure out which one is better WordPress or Webflow.To do so we've decided to have an 11 round competition so buckle up and let's head into our round one.
Webflow vs WordPress Battle
Round One – Pricing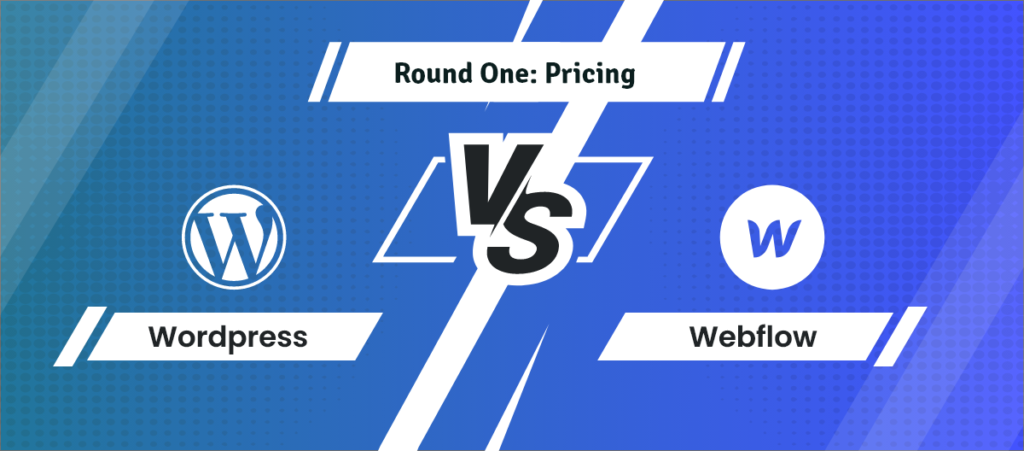 Now here WordPress is the clear winner because unlike Webflow WordPress is free. However, though WordPress is free, you will need to purchase hosting and a number of plugins in order for it to function properly. However, even in this case, WordPress is still less expensive because you can obtain excellent hosting for only $10 per month.

Round Two – SEO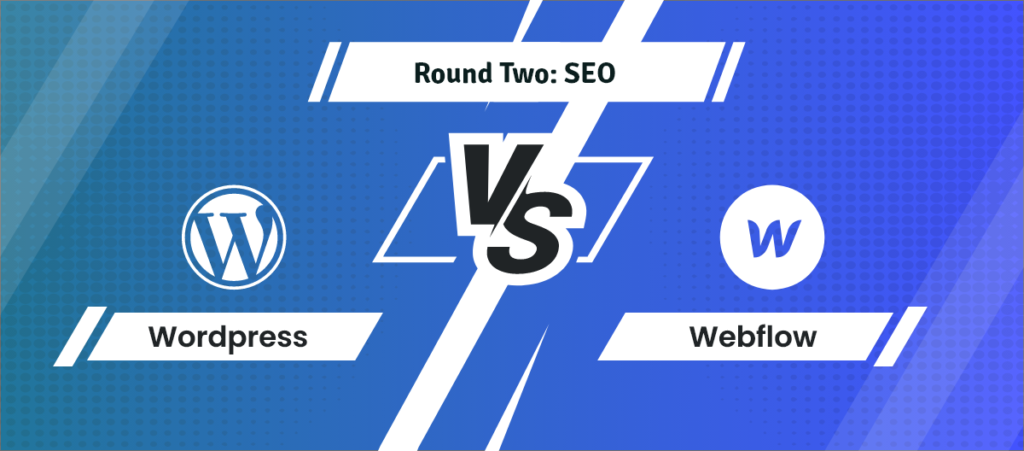 Because both are well-known for being highly SEO friendly, the playing field is now quite even. There are SEO techniques built into Webflow, so you won't need any third-party plugins to see an increase in your search engine ranking. WordPress is also SEO-optimized by default, but you'll need to install and activate plugins to boost your site's visibility in search results. However, your website will undoubtedly win against Webflow if you use a powerful SEO plugin like RankMath and Yoast SEO. Finally, when it comes to SEO, both Webflow and WordPress deserve a standing compliment.
This round is a draw.

Round Three – Control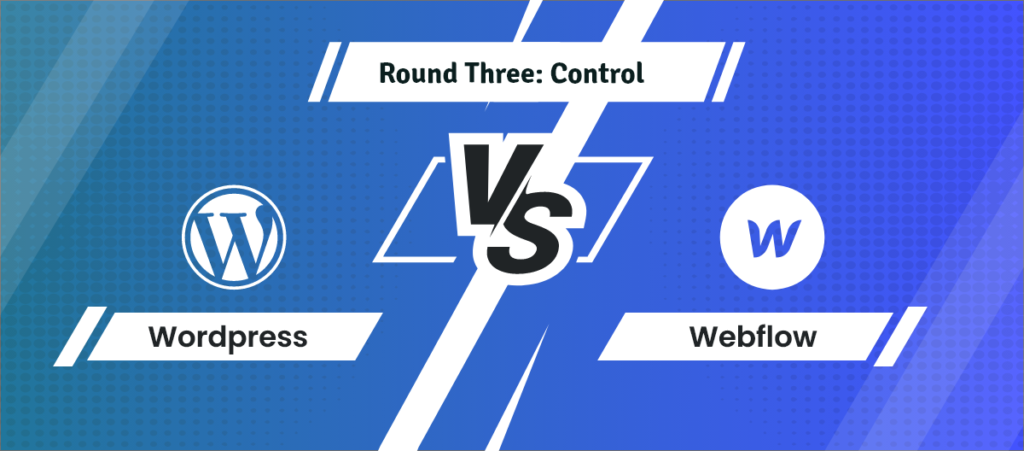 The next point is control. And WordPress is the clear winner here. If you want to have more control over your website, WordPress is the way to go. It's more open and offers consumers total authority. And it is also another good reason to use WordPress.
Round Four – Page Speed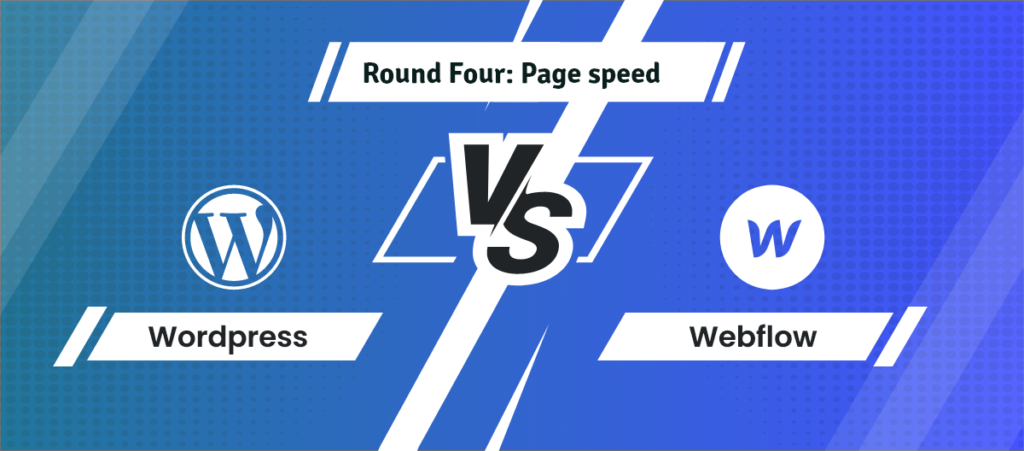 It's the same situation here. WordPress and Webflow are both capable of delivering a page in a reasonable amount of time. As a result of Webflow's lightweight code and the fact that all of its websites are hosted on Amazon CloudFront, all of its websites load incredibly quickly. If you manage to get a good host for WordPress, it will automatically assure a Good speed score for all of your websites. Everything with WordPress is dependent on hosting. So I declare Webflow as the winner for this stage.
Round Five – Cms and Blogging
The next round is on cms and blogging. To be honest, both WordPress and Webflow provide a simple content management system (CMS) that works well for bloggers. WordPress will win this round since it is the platform of choice for the majority of users. Because it's more popular, and you can't make certain minor changes with Webflow. Such as changing the URL slug of your website or adding a full-width section to certain parts of your posts, which WordPress simply allows.

Round Six – E-commerce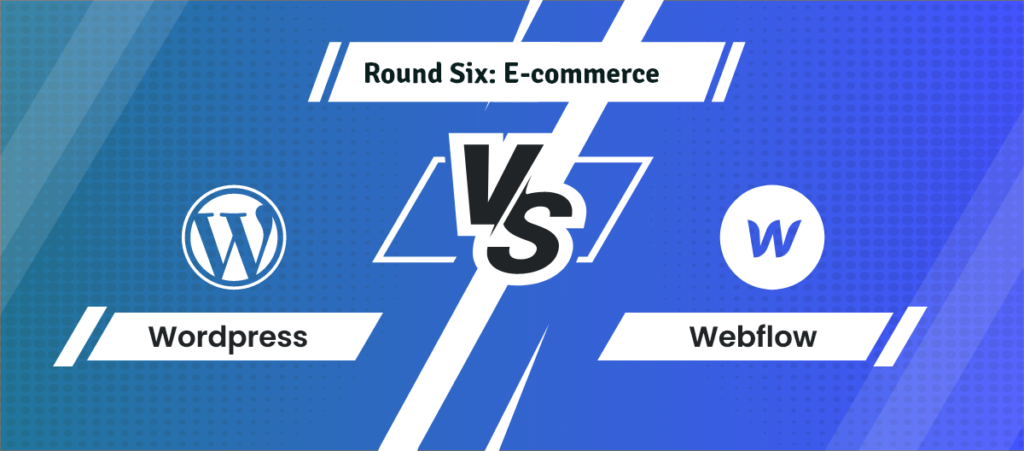 If you want to use the most renowned eCommerce platform(WooCommerce), you'll have to use WordPress. With WooCommerce, you can use a wide range of free and paid themes for your store, and most importantly, you have access to a wide range of payment service options. Moreover, there are no limits on the number of items that can be sold.
But when compared to WordPress's eCommerce plugins, Webflow has far fewer eCommerce capabilities. Depending on your plan, you could be able to sell products. They accept payments using Stripe. Aside from Stripe's transaction fees, Webflow charges a 2% cost for every transaction with the Standard plan.
In this case, WordPress clearly wins.

Round Seven – Third-party Plugins and Integrations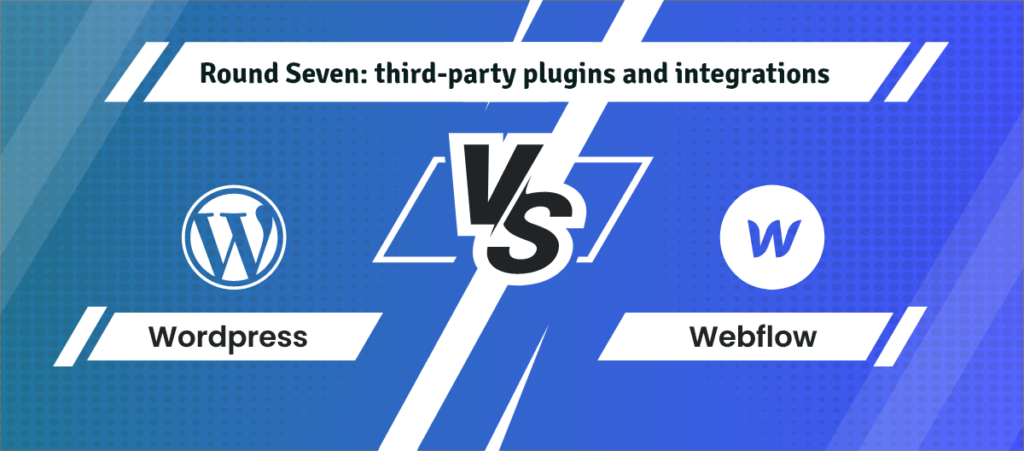 WordPress is open-source, meaning that anybody can create and submit a plugin, resulting in a huge amount of available options for you to select from. On the other hand, Webflow is less user-friendly due to its limited resources and ability to add plugins. The only way to integrate with a third party is via writing code.
As a result, WordPress is once again the winner.
Round Eight – Animation and interaction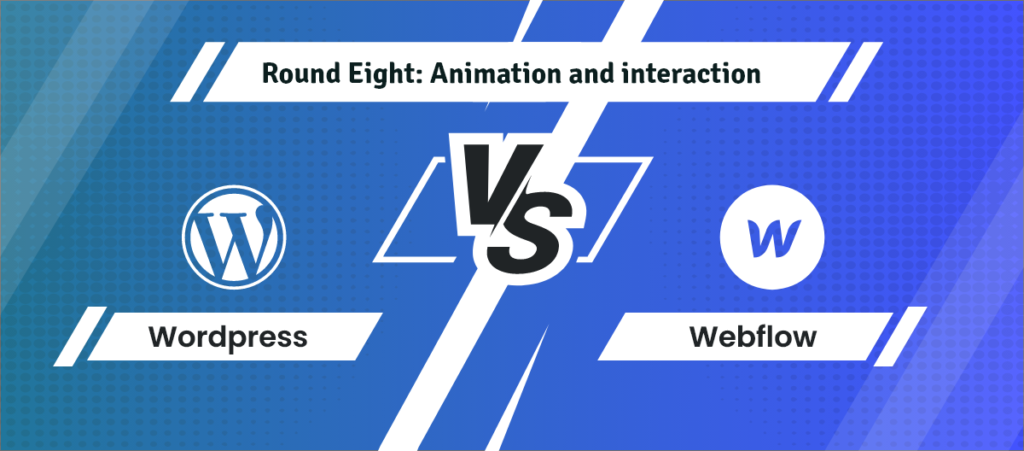 Remember, I mentioned it's the greatest option for designers. Adding animations and other interactions without writing any code is possible with Webflow. To put it another way, it's really simple to design a web page that is great to visit. Unfortunately, it's true that integrating the same animations for your WordPress websites will need more time and work. So Webflow gets the point here.
Round Nine – Security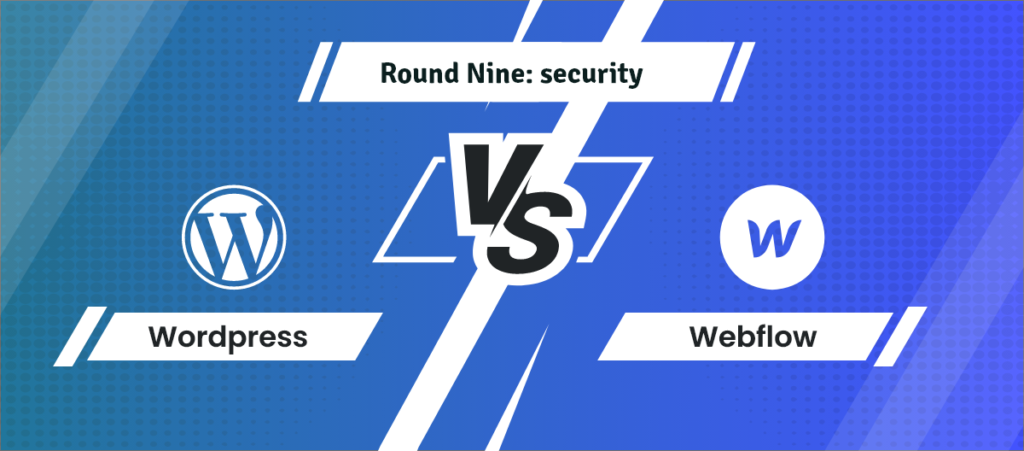 Now, neither WordPress nor Webflow can provide a 100% guarantee of security, but one thing is certain: both offer a very stable level of security. However, if you're using WordPress, you must choose the correct hosting type and always have to ignore the nulled theme or plugin for your security. It's a tie once more in this round.
Round Ten – Technical Support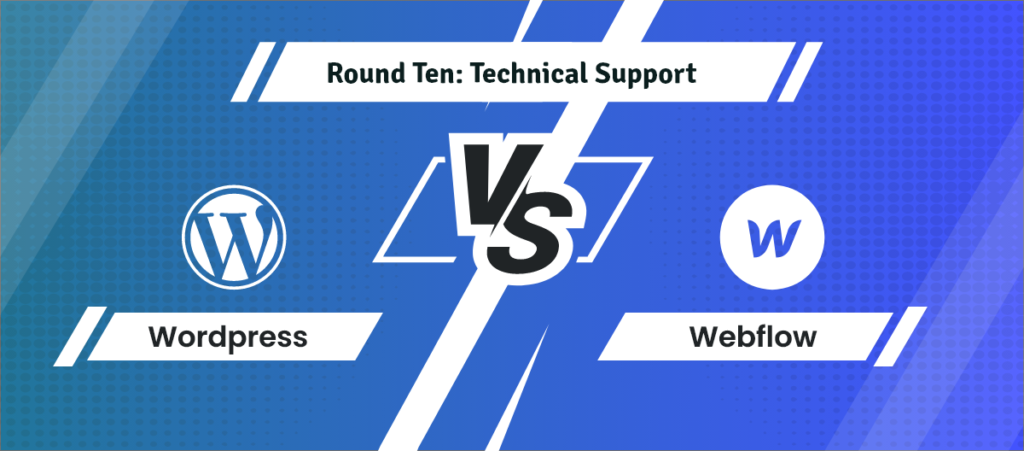 Our next round is about technical support. If you have a question or an issue, you must respond quickly. As a result of its greater popularity, WordPress is the better choice since any problems you find will almost certainly be addressed in a blog post or a forum by other WordPress experts and users. Webflow isn't the same because it's so new that you'll have to figure out a few things on your own. so in this round, the point goes to WordPress.
Round Eleven – Design
It's now time for the final but most crucial round, which is all about design. Let's take a closer look at what makes Webflow so popular. In general, Webflow is a very simple website builder to use, even if you're beginning from scratch. Designers appreciate it because it provides them with so many possibilities for making their page stand out.
The main advantage of Webflow over WordPress is that professional website design does not require complex programming. You're only limited by your ideas using their platform. WordPress, on the other hand, provides considerably less freedom due to its coding restrictions. You can start from scratch here as well, but you'll need to hire a web developer for that. As a result, Webflow has been declared the winner for this round.

Final thought & Our Recommendation
Now you might think so which one should I choose to create the best website? In consideration of all we've discussed, the answer is actually quite simple. However the final winner is WordPress but Depending on your preferences, Webflow may be the best option for you if your attention is drawn to the looks of the website.
On the other hand, WordPress comes in handy if you're working on overall performance and require additional tools in general. So, unless you have a page full of animations and amazing designs in mind, we recommend using WordPress.
You can read the following articles also :
Best Amazon Affiliate WordPress Theme