Traditional payment methods are not always accessible to everyone. PayPal is the most convenient way of making online payments, and it offers a variety of services for both businesses and individuals. With PayPal, people can make secure purchases without giving out their credit card information- which is especially important when purchasing from unfamiliar sites or apps. It also has other features that help manage finances, like sending money or transferring balances between accounts. Plus, you get more protection from fraud.
As a result, PayPal has become the most reasonable payment option for every website. In this article, I'll discuss different plugins that can assist you in integrating your payment gateway with PayPal. So, your buyer will be able to make a PayPal payment directly from your website.
WordPress Simple PayPal Shopping Cart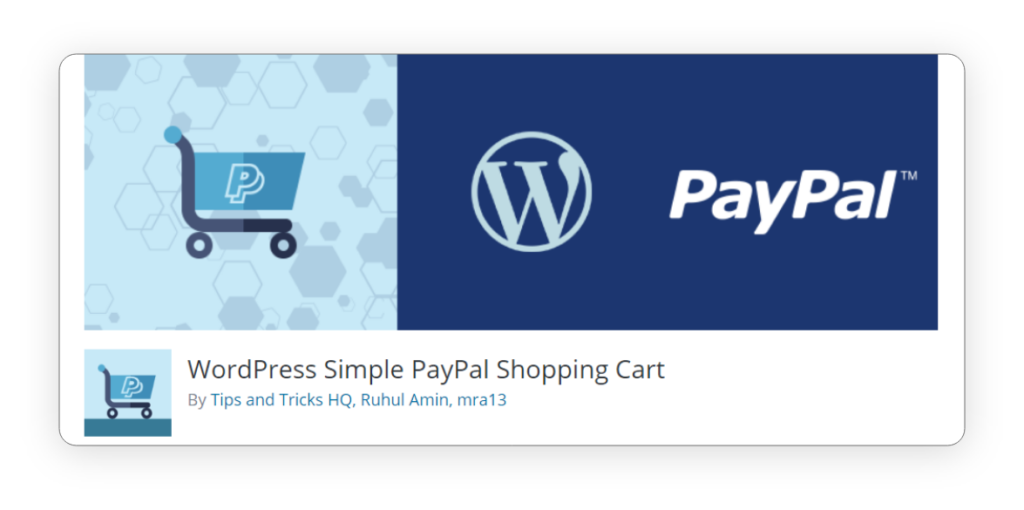 The best WordPress plugin for creating a shopping cart and accepting payments through PayPal. You're able to set up your store in just minutes, and you don't need any other plugins or payment modules because this is all-inclusive. To get started, install the WP Simple PayPal Shopping Cart Plugin.
PayPal Donations
If you have a soliciting website, PayPal donations can be the perfect way to enable users to feel safe and secure in giving money to you. PayPal donation is a free plugin for WordPress that lets you handle and present PayPal donations in your site's sidebar. It has an options menu and provides a shortcode. With 15 languages supported, this plugin is ready for translation.
WooCommerce PayPal Checkout Payment Gateway
WooCommerce PayPal Checkout Payment Gateway allows you to accept payments from buyers on your WooCommerce site through PayPal. Connecting to PayPal is also as simple as clicking a button using Integrated PayPal Setup (Easy Setup) — no difficult API keys to cut and paste.
WordPress PayPal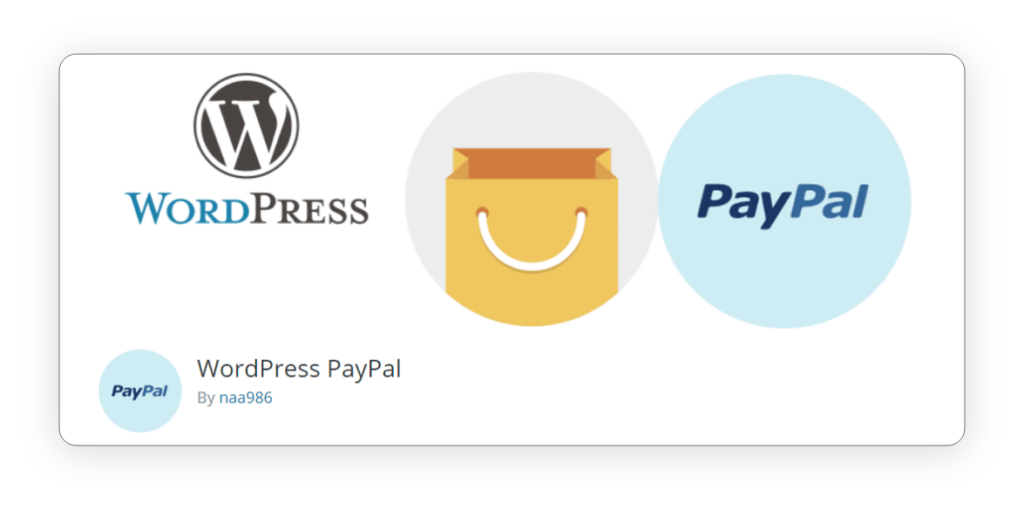 WP PayPal is designed for the WordPress user who wants to generate attractive, interactive buttons using shortcodes and add them to your blog. You can use this plugin to generate buy now buttons that automatically interact with PayPal technology and are of the types Purchase Now, Add to Cart, Donation, or Subscription. This plugin is an excellent solution for e-commerce website owners looking for a simple way of introducing various payment methods such as subscription/donation services or setting up a cart service in just a few clicks without any kind of PHP knowledge.
PayPal Buy Now Button
PayPal is the world's most popular and fastest-growing global e-commerce solution. PayPal gives people more ways to pay. This plugin has made it simple for you to start accepting PayPal on your website or blog in just a few minutes with no hiccups. This PayPal plugin also includes instructions for creating a PayPal Sandbox account, which allows you to create a fake PayPal buyer and seller account (with fake money) to test everything before selling to the general public.
PayPal Express Checkout Payment Gateway for WooCommerce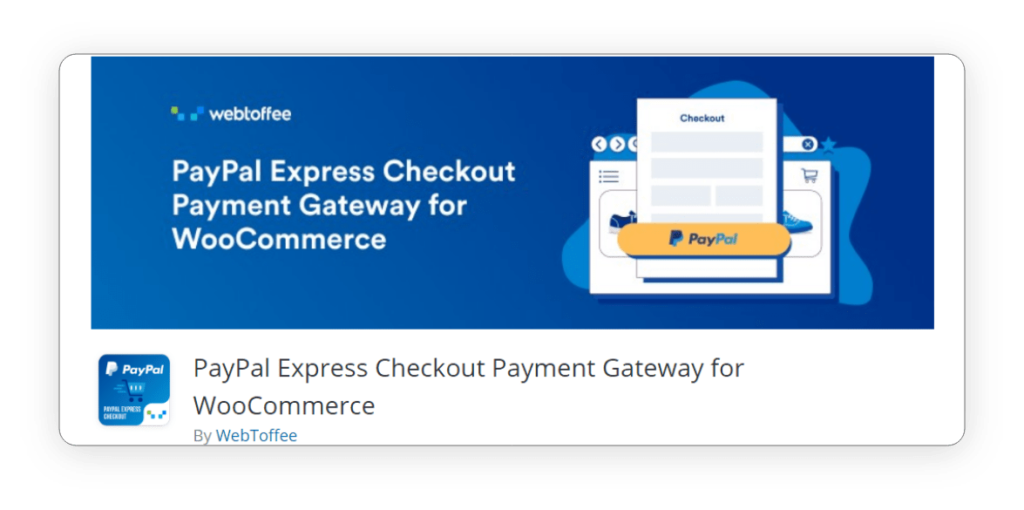 PayPal Express Checkout Payment Gateway for WooCommerce enables you to integrate PayPal's secure payment gateway with your WooCommerce store's checkout. Customers may use credit cards, debit cards, PayPal credit, or PayPal money, and other sorts of payments directly from the cart page with this WooCommerce PayPal plugin, making it easier for them to make orders.
WordPress Payments Plugin | GetPaid
WordPress Payments Plugin is a plugin that lets you set up your website so customers can purchase items with recurring payments by creating Buy Now Buttons. This way, they can buy on your website using several Payment Gateway including PayPal, Stripe. Create quotes and estimates to send to clients and allow them to pay online. You are able to create invoices that will be sent by mail.
WP Easy Paypal Payment Accept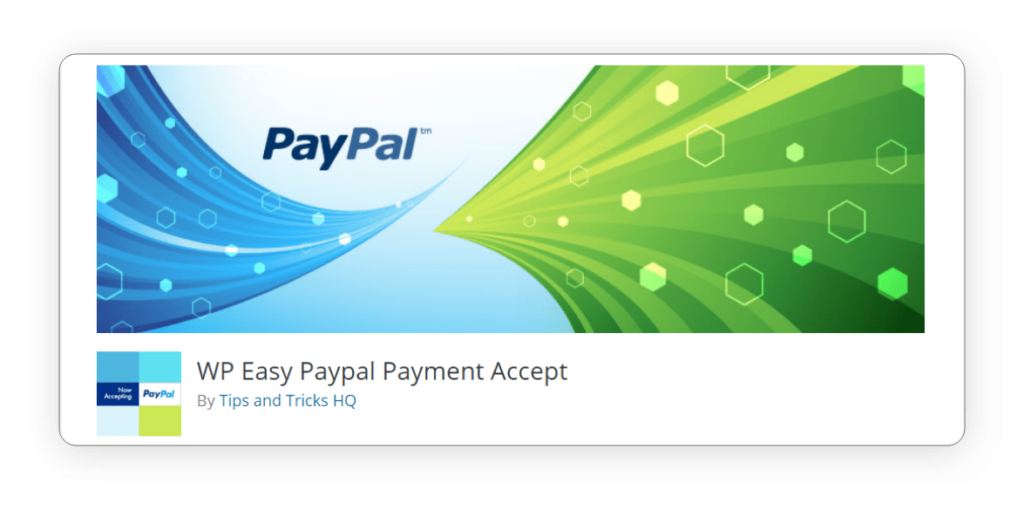 WP Easy Paypal Payment Accept is a plugin that integrates PayPal with your WordPress-powered site. It's perfect for those who want to accept payment for services or products through their website via the security and speed of PayPal. Quick installation, easy setup, and configurations, options for different currencies accepted are some of the features this plugin has to offer. Settings such as embedding buttons in various parts of the site allow users to persuade buyers immediately without any hesitation.
Quick Paypal Payments
Quick Paypal Payments, the best way to accept your PayPal payments on any website. They have lots of shortcodes and styling options for you! It comes With an option for fixed or variable payment amounts, custom forms anywhere on your site, and everything fully editable. Plus, with GDPR compliant billing info collection, we're sure you'll love all that's included in this product too!
PayPal Button – PayPal plugin for WordPress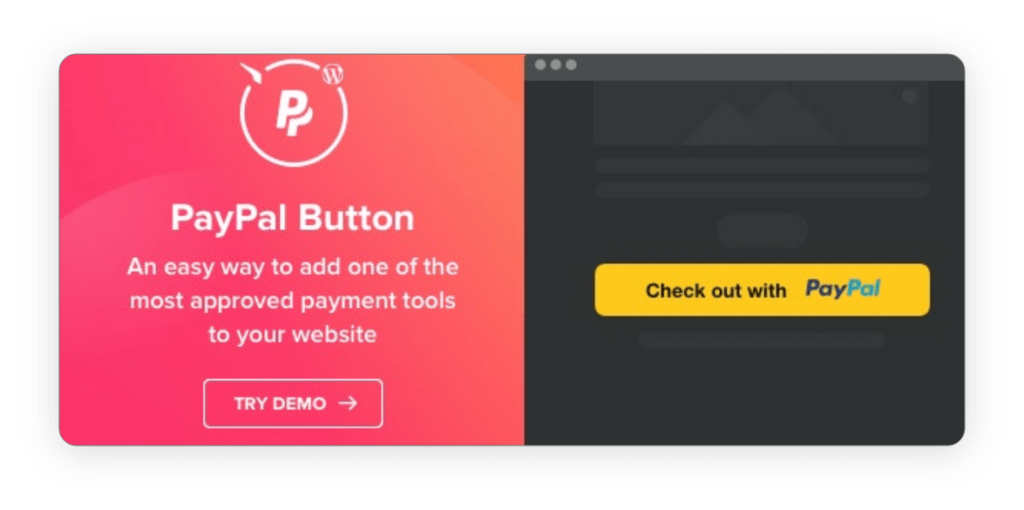 PayPal Button Plugin for WordPress Provides the Easiest Way to Accept Payments on Your Website The PayPal integration enables your customers to make payments quickly and easily. Use the PayPal button widget, create buttons for single payments, subscriptions, donations; include tax and shipping price in your payments. Have you ever had difficulties with clients wanting to use a credit card online? Worry no longer! This fantastic plugin enables all of your customers to make payments using their PayPal accounts. A quick setup procedure will have you accepting transactions in seconds.
Warping Up
With so many plugins to choose from, it can be hard to know which one is the best for your website. That's why we created this article! We wanted to provide you with a list of some of our favorite PayPal integration plugins to help you integrate into as quickly and easily as possible. Which plugin are you using? Please share with us below!

You can read the following articles also :
Best font plugin for WordPress 2021